Central vacuums are a great way to improve the speed and efficiency of your house cleaning process. One of the main benefits of central vacuums is the relatively small number of repairable and replaceable parts. However, the flip side is that one part, in particular, requires routine maintenance through replacement. 
Of course, we are talking about the vacuum filter. As a regular part of vacuum repair in Calgary, the filter is an essential part of your vacuum that keeps the waste contents sanitary and traps harmful particles. However, the filter also plays a pivotal role in maintaining optimal suction and performance. It is an essential component of the complete system.


Thankfully, the cost of central vacuum filters is not exorbitant. On the contrary, the relative ease of replacement and low price make it a tenable part to replace regularly. Although, to determine the price, you will need to consider a few factors. Namely, the make and model of your central vacuum, the vacuum store you visit, and the filter's availability.
The Factors of Calgary Vacuum Repair
The Store
The vacuum store you choose may play the most relevant role in your filter replacement's overall cost. For instance, if they have a relatively small selection of parts and accessories, you may end up paying extra to order the part. Conversely, a store with a wide diversification of products can have the same issue, or charge more for their own upkeep.
The Make & Model
The make and model of your Calgary vacuum cleaner will also affect the cost. There are several different types of filters, such as pre-filters, dish filters, Cartridge and foam filters. In some units, a system similar to the bags of mobile units exists. This can vary the cost, sometimes to a range of $20-$50, but varying pack sizes can be beneficial.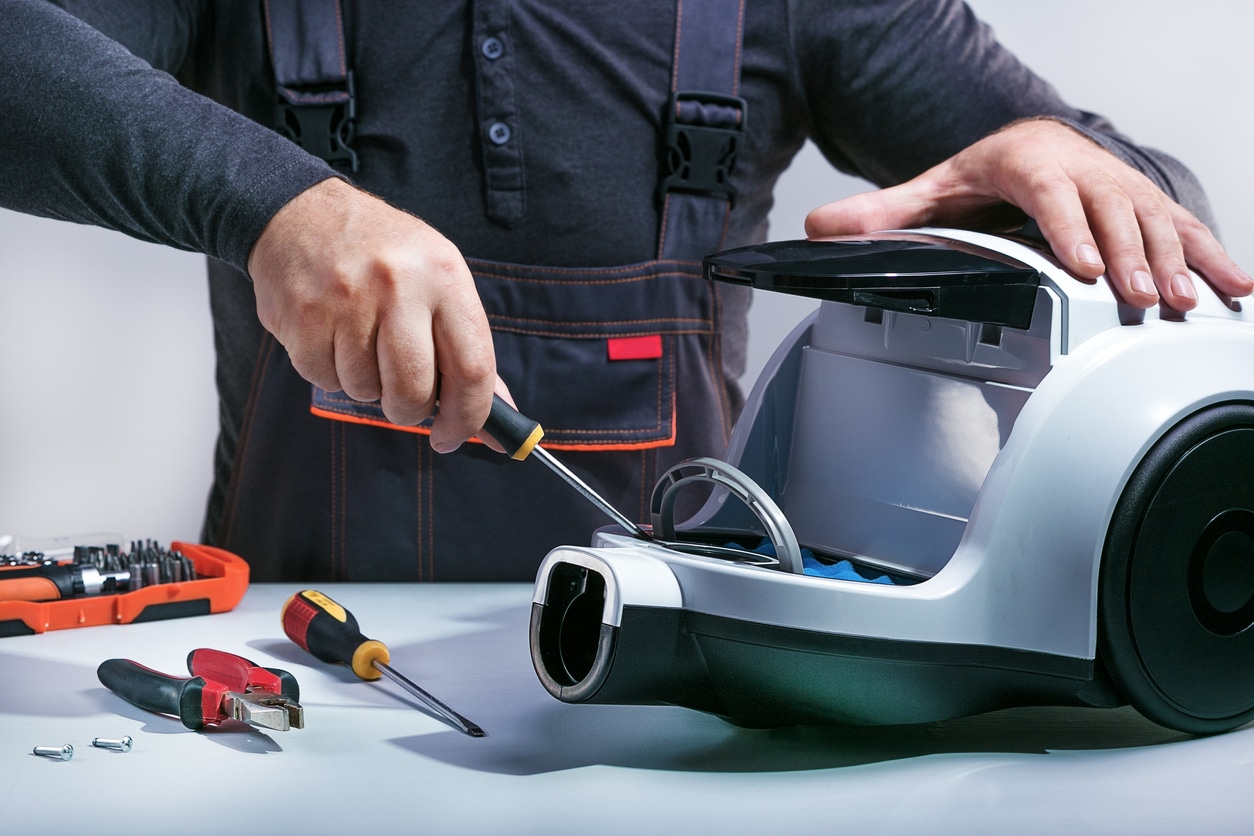 The Filter Availability
The availability of your filter can play a role in the final price. Often, this will not be as important as other factors. Usually, it is more common that when a model of vacuum is old enough, the manufacturer will discontinue all parts. Then, it becomes a matter of replacing the entire central vacuum system.
Your Source for Vacuum Repair in Calgary
To get the best deals and fantastic prices on all vacuum parts, including filters for the top models, come down to The Vacuum District. We look forward to providing you great service and an excellent selection for all things vacuum!
At The Vacuum District, we dedicate ourselves to bringing you the best products to clean your home, and our professionals will do their best to do any repairs and recommend the best products! Contact us today at (403) 454-4822 or send an email to [email protected]