Calgary's #1 SMART Vacuum Cleaner Supplier
Smart : Where No Vacuum Cleaner Has Gone Before
Whether you're looking for an Smart Central Vacuum or parts and accessories, trust in the Smart name. For over 100 years, Smart has been a leader in the industry of vacuum cleaner expertise and innovation. At The Vacuum District, we carry Smart brand vacuums that are meant to alleviate the pressures of daily life. Whether someone in your home suffers from allergies or you have a furry friend in your family, there's an Smart vacuum for you.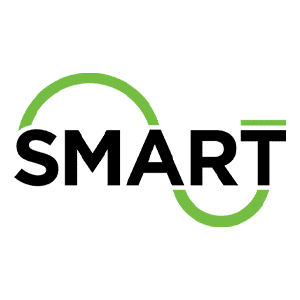 FREE CANADA SHIPPING OVER $59
Experience the Excellence of Smart
Come to The Vacuum District and experience our vast selection of Smart  vacuums, parts, and accessories. We carry everything from cutting-edge robotic vacuums to cordless handheld cleaners. Smart machines are built with optimum performance in mind to improve your overall cleaning experience. With an ergonomic design and silent operation, vacuuming will become less of a chore and more of a joy. Cleaning the house with an Smart vacuum is convenient, effective, and efficient.  
visit our showroom
in SE calgary
11566 24 st se #303, Calgary, AB
WHAT OUR CUSTOMERS ARE SAYING
Unbelievable service! Will absolutely continue to support this company!
Exceptional service answering my email question with a phone call within an hour of sending it .....will deal with them in the future...
I had issues with my VacuFlo, as the motor wouldn't turn on. I thought it may be blocked, so took everything into The Vacuum District location. Sam assisted me and checked everything and it was working just fine there. He provided me with options to try at home and said they could come out and do a service call if that was necessary. I tried the options he told me and it worked! I surely appreciated their service and them not pushing to buy another motor, although, that was his last option. I have been using Vacuum District for over the past 2 years and the service is great and I would highly recommend them to anyone that needs service or a new Vacuum. I used to go to a location on McLeod and Southland and the service at The Vacuum District is by far more superior and they know their products they sell.Keep up the great work!Pat P
I am so happy with my central vacuum purchase. I bought the DrainVac G2 with the SEBO premium package. Beyond thrilled. Wes was so great to deal with. Answered all my questions and then recommended some options within my budget. They also scheduled an install, which was very reasonable. The store is so clean and easy to shop and view all their products. Visit this local store, you won't be disappointed.
It sells vacuums I love it
Our central vac stopped working, so my husband went to the store to inquire about it. Wes provided him with step by step written instructions of how to troubleshoot the issue first, to see if it could be resolved to avoid a service call. We ended up having to replace it (it was 27 years old) and Sam did a great job installing it, and was very professional and informative. These brothers really know vacuums and are passionate about their work!
Very good company. Wonderful selection of Bergen lamp oils. Efficient and very good with delivery and filling the orders. I have no hesitation in recommending The Vacuum District.
WES IS A PLEASANT AND ACCOMMODATING STORE OWNER. SUPER SERVICE!!
I went to buy a vacuum for my mom and man was I impressed! Wess helped me out and was extremely knowledgeable I didn't realise how much there was to learn when buying a vacuum. Great professional service, the store was beautiful and most important my mom is happy!
Super clean and very well organized. Very customer friendly would highly recommend the vacuum district
We recently moved and found our central vac system had low suction. Vacuum District was able to quickly find the leak and repair it. They provided professional, high quality, prompt service. We will definitely use them again in the future.
Brought in a busted Dyson V11. They helped me get a new body via warranty rather than taking my money. Good honest people over there!
Had a problem with my hand held vacuum. And also from a Canister vacuum. And old supplier wouldn't help us. Went to the vacuum district and they serviced both for us. And work great.Also needed a garage vacuum and they took care of me on that to. Im really happy with my service and new product. Thanks guys. Appreciate it.
Absolutely incredible! Wes and Sam are both professional, knowledgeable and phenomenal to work with! Wes and Sam explained everything we needed to know about the central vac in detail and step by step to ensure we knew exactly what we are getting and how to properly use it, which lets be honest almost every other salesman just rushes you into buying and moving on with your day but the experience at the vac district was no where to be compared it was worth the time and investment. I highly recommend The Vacuum District to anyone!
We decided to replace our upright vacuum with a central vacuum, so I did some searching and ultimately gave Vacuum District a call. I had a very good conversation with Wes around all my requirements and he recommended that we purchase the Smart 650T central vacuum system. Wes was able to answer all my questions and made very solid recommendations. I proceeded to purchase the Smart 650T and the premium accessories package. I also opted to have Vacuum District professionally install the Smart 650T. Sam the vacuum installer showed up on time and proceeded to walk me through all the options available for setup. I opted to have the vacuum installed in the garage and to tie in our existing 3 outlets that our home builder roughed in. I also opted to install an additional outlet in the basement and a Vacpan in the kitchen. Sam took care of all the install and did a fantastic job. I am really picky about how things are installed in my house and I am a perfectionist. Sam's work met all my high standards and I couldn't have asked for a better install. Sam also installed an outlet in the garage for me at no additional charge and I opted to purchase a garage package as well so that I could have an economy hose and tools to clean the cars. We vacuumed our home for the first time with the new central vacuum yesterday and were very impressed by the quality of the clean and the quality of all the premium attachments we purchased. I would 100% recommend purchasing and installing your central vacuum with Vacuum District and all my future vacuum business will go to Vacuum District. Thank you again Wes for spending a bunch of time with me to understand my needs and a big thank you to Sam for such a professional and detail orientated install, also thanks for taking the time to give us a run through of all or new equipment and showing my wife and I how to use everything.
We had a 25 year old central vac system that was on it's last legs. After searching the net I called The Vacuum District. My first contact was with Wes. He was very informative and suggested I look online at the DrainVac system. I liked the fact it was Canadian made and that The Vacuum District was a family owned business. I then went into their store where Wes showed me their product line. They have set up a great working display. I decided on the DrainVac G2-008 system. I decided to have the unit installed by them as some of the piping needed to be modified. I booked an appointment before I left the store. Sam came to our home on time. He did a great job installing our new unit. He took pride in the installation and cleaned up after and made sure everything was working correctly before leaving. I would highly recommend this great company for any Vacuum needs. Good job. Thanks guys.
Amazing service! I was gifted a new Dyson stick vacuum for Christmas, and I brought my older one into be serviced. It wasn't really working that great, but I thought I could use it at our cabin. What I received back was pretty much a brand new vacuum! Seriously MAGIC! Wes and Sam were so nice, helpful and knowledgeable. I will never go anywhere else!
Wes at Vacuum District was incredibly helpful and honest. I was searching for a new vacuum to replace my old one, and he was able to provide the right information, answer all my questions, and I left with a product that was better suited to my needs. I look forward to giving business again to Wes in the future, and will be recommending them to my family and friends. Top notch customer service.
Cannot say enough good about this place. I purchased a vacuum here a year ago and yesterday I blew it up 100% user error. I confessed this to Sam who honored the warranty at about 80% even though he did not have to do this. And I walked out with a replacement today at a more than fair price. Will have all my future business.
Wes was able to help me out on picking the right unit based on my 2 dogs and floors in my house. So much more to vacuums than Id ever known. Defiantly recommend these guys!
I'm very happy with the service I received at the vacuum district . Knowledgeable and friendly staff.
First time purchasing a central Vac. I was apprehensive, but this was an exceptional experience from the time I called the office and spoke to Wes Kadri to the person who installed the vacuum and took the time to show me every detail.I would recommend this company and their products to anyone looking for quality in both service and equipment.
I am in love with the Maison Berger products and was pleasantly surprised that they can be found here. The Vacuum District carries a great variety of the lamps, diffusers and fragrances. Wes is also wonderful to deal with. He provided me solutions and options when some of the products I wanted were sold out. I took his suggestions and am happy I did. This is definitely more than just a vacuum store. I highly recommend you check it out.
Great Service!!! Highly Recommended!!!i just moved to a new house with central vaccum in it. i walked in to the store and ask if they can service the vaccum. Sam came with his gadgets and check everything. i ask him if i should change it. he said he need to check everything first. after checking he advice me to hold on with this one because it still have the power. he showed me how to clean it and you know what... he did not charge me for anything. he said its for free. im lucky i walked in to their shop. i save money. not only a good service but also a good people. thank you Sam and Wes.,
Sam arrived at our door, right on time and bringing with him a helpful and cheerful attitude. We had downsized from a larger home and brought our nearly brand new vacuum with us. Sam spent considerable time checking out the possible installation details and explaining what needed to be done. Several hours later, the install was completed to our complete satisfaction. My wife and I strongly recommend Sam and The Vacuum District.
Super clean story very organized and they're very professional. Highly recommend the vacuum district
The Vacuum District is spectacular. The shop is superb with an amazing showroom with high quality products. The staff are professional, knowledgeable and the service is top notch. We are extremely happy with the products we have purchased. #yougottashophere
The Vacuum District is amazing! Their products are great and their staff is very professional and accommodating. I have been 100% satisfied with any purchase I have made. I highly recommend them for all your vacuum needs 👏🏻👍🏻
Thanks to Sam for the courteous, knowledge service. He arrived on time, and diagnosed, communicated and rectified the concern immediately. Sam also made sure we were 100% satisfied with the outcome. Thank you!
Amazing friendly staff, very welcoming. Spoke to Wes about a service kit, not only did he match the price he also beat it!! Will be shopping here for all my vacuum needs! Friendly and knowledgeable staff. They also have a great selection of products.
Absolutely fantastic store and fantastic employees. We went in looking for a replacement for an old central vacuum system in our house and the customer service was amazing. Not too pushy, very informative, and enthusiastic about getting us what we needed. The package they offered was very well priced and the quality cannot be overstated.The installation itself was quick and problem free. They arrived just ahead of the scheduled time which is always nice to see. Sam was both our in-store person as well as well the installing tech, and both instances his service were outstanding. Walked us through the product, how to use it, and even tips and tricks for getting the most out of the system. Always felt like he was open to questions and happy to answer them and demo anything we were unsure about.Overall, I could not be happier and would highly recommend both the store and their staff to anyone.
The most knowledgeable staff and best service and prices in Calgary. I highly recommend The Vacuum District!
My power head failed for the central vacuum that was originally stalled in the house many years ago so I had to find a new one. After doing a bunch of research online I narrowed it down to two devices that I was looking for and instead of just buying it on Amazon I thought I would support a local business. So I checked out the vacuum district and another place just up the hill off 130th and ended up coming back down here because Wes was fantastic in explaining everything I needed to know about Sebo unit that I purchased. I felt really comfortable here and he explained some of the things that I didn't know and I left a happy customer. Having four dogs it was important that I purchased the right unit and after testing it today I'm glad I did purchase from here!
We have been customers of this neighborhood business for the past 2 years ( they have been open for 3) and highly recommend it. We had them replace the central vac unit in our rental property with a refurbished one and the central vac unit in our primary residence with a new DrainVac (made in Canada) - SEBO (made in Germany) combo. Here are a few reasons why I think these guys are great. Both Sam and his brother (sorry I forgot his name) are very knowledgeable and helpful. Their prices are reasonable and the service is prompt and personalized.
Good to do business with professional's.
The only place to look for a vacuum in Calgary by far. Had two Dyson canister's previously Wes walked through the other vacuums before I decided on a Sebo E3.. Outstanding....I will never go bagless again!!!Less dust in the house after three weeks.....Fantastic....
These guys are great. Awesome selection, great prices, & friendly service. Keep it up!
Wild Rose Cleaning Services
Really clean store..really friendly staff member..smells so good in the store! So glad it is 11 minutes away and that they carry a huge selection of Maison Berger and guy in store took time to explain how to use...will be back!
Bought a vacuum about 6 months ago from The Vacuum District that required a warranty repair. Obviously not the fault of the seller but the service I received from them was OUTSTANDING!!! Not only would I not hesitate to do do more business with them for future needs, I will specifically seek them out to give them my future business.
It is impossible to find better service in Calgary. Wes and Sam have not only mastered the art of customer service and professional installations, they managed to go above and beyond on our troublesome installation. Sam took the time on a Saturday to install our system perfectly and demonstrate the function of each part of our Sebo vacuum to both of us. These guys are incredible.
It is shocking the service Vacuum District provides !! Wes took the time to listen to our needs and packaged a vacuum system that made sense for our home and family. Sam installed the system and took the time to explain everything we needed to know. These guys are professional, friendly and truly appreciate your business. I wish I could get this service everywhere !
We went to The Vacuum District looking for information on central vacuum systems to replace the aged system in our home. We had very little knowledge on current systems & their capabilities. The store is very bright, clean, open, and well merchandised with functioning demo's of all products they sell. We were greeted by Wes, the owner who walked us through our options, and explained everything in easy to understand terms. Wes is very knowledgeable & did not try to sell us on anything we didn't need. He gave us fantastic customer service (a rarity nowadays), a very good deal on a central vacuum package, and even gave us some piping, elbows & glue at no charge so I could install it myself. This was a fantastic consumer experience, start to finish & I highly recommend purchasing your vacuum from The Vacuum District. Fantastic service, honest information and great prices. You can't go wrong!
Don't go anywhere else! These guys Rock!We were taken care of from beginning to end. They know their stuff and know what we needed. Also He did not try to overcharge anywhere along the way! The follow up service is Amazing!!!Go here for everything vacuume and don't waste your money else where! 🙂
I called ahead and talk to Wes, he explained that they give free in-store estimates for vacuum repairs. He took my vacuum apart and checked it and was very thorough and helpful. It was clogged, he showed me how to unclog it for free. I appreciate his honesty and helpfulness and will recommend him to all my friends.
We came in with a broken vacuum. The gentleman helping us showed us how to diagnose the problem, fixed it for us, showed us how to fix it ourselves next time, and he did it all for free. I would never go anywhere else for my vacuum needs. 6/5
Weirdly enough, I went to this store for something non-vacuum related. I was looking for a belt for a wood working tool that had a belt similar to a vacuum belt. The guy working was so helpful and gave me his full attention even though my final bill was a measly $3. I would buy a vacuum from them just because of their costumer service.
We want to thank Wes at The Vacuum District. We purchased a new power head via Amazon and when it arrived it didn't work. When we asked to return it, Wes quickly reached out to us and asked us to call him to troubleshoot the problem. Wes's vast knowledge and experience was clearly evident and he was able to narrow it down to our vacuum hose being the culprit. Over the phone, Wes price matched a similar replacement hose we were going to buy from Costco. In fact, the hose he offered us was a step up from the product we were going to order. We couldn't be any happier with the products we received from The Vacuum District. We would highly recommend this company and more importantly it is supporting local small business owners like Wes.James and Debie AbthorpeOttawa,ON
Great prices, but above all great service! Knowledgeable staff, was able to help me not just with advice, but also threw in a few extra pieces I needed to complete my central vac installation.This is definitely a kind of place I will return to and recommend to anyone who needs anything about vacuums!
This is the place to go. They listen to what you need and they provide education and list your options. Knowledgeable staff. I was home and had my central vac installed and running in under 3 hours. (Home was just roughed in). So far the system works great.
Fantastic service, fair prices. Highly recommended
Super helpful and give you the best price in the city for fixing your vacuum
I bought the Activac III exhaust filter from The Vacuum District. This company redefines the meaning of quality customer service. I had an issue with the product and The Vacuum District went over any expectation to correct the situation. I can without a doubt recommend this company. Thank you, keep up the good work!
If you are the kind of person who wants great old fashioned style service, then this is the place to go. After another outfit messed me around, a tip led me to these young fellows who took their time to not only take care of my problem but saved me money as well by offering alternative parts and ideas. I highly recommend you give them a try and re-live some quality service and sales the way it used to be when businesses valued their customers with actions and not just words!
Time for a new central vacuum and we wanted to support our local business , so I gave The Vacuum District a call. End result was a very good product following Wes's recommendation. We are very happy with our choice. Installation was very fast complete with demo. I recommend you give this business a call. They also service their products. Well done.
Not only friendly and knowledgeable, but honest and fair. Exceptional customer service!
Very professional installation, Sams customer service is unbelievable
Excellent Customer Service! Wes was informative without being pushy. He asked relevant questions and encouraged us to purchase what was right for us. We were very impressed!
I would highly recommend the vacuum district. My central vacuum system had no suction on one of inlet valves. I tried many things but couldnt get it fixed. I looked online and after reading all the positive reviews I called and explained my issue to wes. He took the time to listen and was very helpful over the phone. In the end Sam came out and did a service call. It was evident that Sam was very skilled in his job. He very quickly found the problem and fixed it. He made sure to check out the rest of my system and also ended replacing a couple of covers. He made sure to explain what had to be done and how it could be avoided in the future. Great service all around.
Above and beyond service and pricing!We've gone to several other vacuum stores, and it's been typical sales and service, and typical pricing. My wife was looking to get our central vac re-hooked up (previous owners cut the tubing and wires, to remove their canister.) and get a new hose and accessories (none provided), and a new canister. Wes actually listened to what we needed for re-install. Sam came over in two days, and got everything nicely hooked back up, plus re-connecting the tubes and wires back up to our new unit. They charged us, in total, about the same as some vacuum stores were quoting us just for the powerhead and new hose!!! Sam's demo was more then I expected, as he showed us some great tips and tricks, (not the usual, super-quick 'here it is, here ya go'). and my wife was very happy with the purchase, and the level of service. Thanks guys for getting it all back to where it should be. The system works great. Thanks Sam and Wes!
Prompt, professional, cordial service. I would definitely recommend.
John Wiebe (Calgary Realtor)
Wes was very knowledgeable and helped me order the right stuff. More than pleased with what I received. Believe I can call him if I have any problems.
Hello. I just purchased a Wessel Werk home vacuum package from Wes. I am pleased with the vacuum and also the pleasant and prompt service Wes provided. I bought the garage package from Wes a couple of months ago and am happy with that as well. A repeat customer is probably the best recommendation a store can get. Thanks.
I originally intended on getting a Sebo canister vacuum since we don't use our very old central vac. Sam showed me just how far central vacuum systems have come and ultimately I purchased a Drainvac system with a Sebo powerhead. Wes also made some modifications on the powerhead to accomodate our high pile carpet. These two guys are seriously knowledeable and friendly. Super cool to deal with. The showroom is also very clean and bright. All their products are on display and free for you to try.
Great shop for all your vacuum needs!
I HIGHLY recommend 'The Vacuum District'.I spent a significant amount of time researching vacuums. The process was exhausting. When I called to get more information, I received a quality response that assisted me in my decision. I was researching to assist my Son since he had just purchased a new home. I was so impressed I bought a new replacement for my OWN house as well as order one for his. What was the most impressive was the amazing detail to the customer I received in the install of the two units. The quality of workmanship and the time spent really explaining everything about the products I had purchased was spectacular. They faced some challenges from the new home build but made sure it was made right. They gave me extreme confidence in the equipment and knowing they will be there for the future of our products. We are both pleased with our decision and product.
Wes, the owner, was very friendly. He had good product knowledge, with extra suggestions for the safety of the household.I needed a new filter, and I did not even realize. The joys of simple neglect.Repair was fast, and very professional.
Sam and Wes were amazing - great customer service and very knowledgeable!!
Bought a central vacuum and am more than happy. Best vacuum I've owned and these guys have the best customer service. Super helpful and would definitely recommend.
WOW! Great customer service and products. We bought a DrainVac with all the attachments and couldn't be happier. We did some research online and visited a few local stores. Wes and Sam were great, they showed us different brands/options and gave us a fantastic price with installation. Keep up the great work!
Visited vacuum district not too long ago, what a beautiful showroom. Was greeted by Wes, the owner of the store. Was looking for a carpet shampoo machine and a new vacuum head. Wes thoroughly went through the different vacuums and spent the time to actually demo them for me. I purchased the shampoo machine and a new vacuum and several products that I now use on a regular basis (and actually don't know how I lived without). Exceptional customer service from Wes and his team. Old school service that you rarely find these days. Wishing you absolute success. Thanks Wes!!!
It had been a long time I wasn't serve the way they did. They took the time to explain every different features of the models, compare them and help me select the one that suited my needs.I took the drain vac gz-008 complete Sebo ET- 1 dookage (so sorry if mispelled). So powerful! I don't have to put my arms in dirty buckets and clean them. No way. I use bags and they are huge&affordable& last a long time.It's a family run business. They are kind and honnest. They have more quality products compare to the other commercial stores. I'm very happy with my purchase. Don't regret it at all. On top of all that was serve by an handsome gentleman 😉🙂
Great service. They did my Central Vac and couldn't be happier. Quick installation, good product and followed up quickly when I had an issue work the hose.
Amazing service and quality products. I am a designer and I would highly recommend this company for all my clients vacuum needs. Wes and his team go above and beyond to make sure that you are completely satisfied. You don't find service like this very often! They were a pleasure to work with!
Highly recommend this store for your vacuum needs.Wes was very helpful and answered all our questions. Wasn't trying to upsell, he heard our needs and directed us to the right vacuum for us.
My Central Vacuum stopped working, called Vacuum District based on a recommendation and was not disappointed.They were at my home within 30 minutes of my call, had the unit down and everything off to the shop within minutes.Got a call the next afternoon with all my options... Cost to repair vs. cost to service vs. cost of replacement based on a model comparative to my original.I did a quick check online of similar units with similar "air watts" of power and found the quoted price to be fair and reasonable.Paid over the phone and the unlit was installed same day before I even got home from work.Very happy with the new unit, very happy with the service work done on my accessories, very happy with the service provided.I would be happy to recommend them to anyone looking for vacuum sales, service or instigation.
Vacuum district was the company that supplied my replacement powerhead which I ordered through Amazon. I was contacted by Vacuum District to ensure they were sending out the correct configuration and I promptly received the unit the next day in Edmonton. I was so happy with this product I ordered another for a family member (directly through their website which saved me around $10) which was again quickly sent out. Thanks Wes for the excellent service.
A VIP customer service with a lot of knowledge. Worth to pass by and experience by yourself!
The Vacuum District just completed a central vacuum installation at my house. They were courteous, profesional, and pleasant. The jobsite was left clean and the product is fantastic. I highly recommend!
Very happy with the level of service received at Vacuum District. Wes could have easily sold me the vacuum that I came in the store for, but instead took the time to find out my needs, and got me a way better option at a lower price. I highly recommend Vaccum District to anyone looking for professional service and advise on vacuums.
Great guys, great service they provide. We were happy with central vacuum system they sold and installed for us.
No nonsense with this shop. They are honest with you in their sales and service. I am very happy with the product and service. I would highly recommend.
These guys are great and I highly recommend them. They went above and beyond to get me set up with a great central vacuum system after I had some terrible luck with a couple of portable brand name units. I could not be happier with the service or the staff, friendly and not pushy at all and they definitely came to my rescue. Bought my unit on a Saturday morning and was vacuuming by suppertime! I could not have been happier.
We would highly recommend Wes and Sam and the service they provide. Both are very knowledgeable, patient and will determine what's best for your household needs. Sam, our installer went well beyond the service fee requirements. Multiple checks were made to make sure our new unit was functioning properly and totally cleared our 26 year old pipes for blockage. You won't go wrong with choosing the Vacuum District.
Probably the best customer service in Calgary. I highly recommend that you visit their showroom prior to making any decisions on a vacuum.
Hi everybody,I would like to recommend this place for your future place to buy a central vacuum system. I am not an easy client to deal with, but these guys know their products and do the great job.We needed to replace our old central vacuum system. The market is full of competitors and similar products. If you do some research, you figure out that you either go with the brand name and pay for it, or you take chances with "no name" and try it. We decided to try DrainVac G2 that looked like a reasonable choice for us.Wes, the owner, knew the product and answered all the multiple questions we had. The rare thing about him is that he was not too tired after 2 or 3 questions like an average sales person is, but he also knew all the technical details that we needed to know about this product. This combo of knowledge and positive attitude was the "deal closer". We checked 3 other places and could not get reasonable answers from the other sales people we spoke with.Moreover, when the installation date came, we met Sam, the installer. Sam did just an excellent job and even more. When the system was installed, it is appeared that we did not have a proper suction. The unit was working but there was a problem somewhere. Sam checked all the outlets and found an "open pipe" inside the ceiling just by the hissing sound of it, which I could not hear by myself. Luckily, we had drop ceiling and he resolved the problem by capping the open end within 5 minutes.I gave 3 weeks to test this vacuum and I can confirm that this unit does a very good job. It has very powerful suction, more then enough for 3500 sq.feet and 5 outlets, no noise, has awesome warranty and overall we are very happy with it.Thank you, Wes and Sam, for being professional and knowledgeable in your business.Recommend this place and these guys by all means.
The Vacuum District is a great local company dedicated to customer service. Wes was recommended by another supplier, and he helped us repair and replace our niche vacuum system. After several detailed phone conversations, he came to our home and spent time to assess our needs, made reasonable and informed recommendations, and was professional throughout. He kept us up to date on our order, installed our new system efficiently, and made sure to walk us through the operation and maintenance of the equipment. Wes is knowledgable, trustworthy and takes obvious pride in his business. I would not hesitate to recommend him to friends and family.
Great customer service. The guys are very knowledgeable .
We originally called to find out about the reliability of a specific vacuum model we had just purchased from a big box store. After all, who would know more about vacuum reliability than a place that sells and repairs vacuums. I spoke with Wes for quite a while and we decided to return our recent purchase as it was making noises no new vacuum should make. Next stop, The Vacuum District!Right from the moment we walked in we knew this place was different. Every make and model of vacuum being sold was out on the shelf and able to be taken down and tested. Wes came out to greet us and then asked us to describe our home. Did we have wall to wall carpeting? Stairs? Hard surface flooring? Pets? Asthma? Allergies? etc... All this led up to his recommendation for the perfect vacuum for us - the Sebo Felix. We ended up purchasing this vacuum and are so happy we did. Our older carpet (18 years) no longer looks like it needs imminent replacement and we are already dusting less than we did with our bagless vacuum.We would highly recommend visiting Wes at The Vacuum District if you are in the market for a new vacuum!
Excellent customer service! Nicest store in Calgary and great products. Thank you for all your help
These guys are amazing. Stayed until the job was done perfectly. Came very prepared and experienced. I recommend them!
I am glad I chose them to repair my central vacuum hose. They were quick, courteous and informed me of the issue and cost to repair before fixing it. Although the replacement cord for the hose seemed a bit expensive, the repair itself was free. So it all worked out well.The store itself is extremely clean and well organized, as a cleaning equipment store should be. I am yet to see another comparable store. Definitely recommend them.
Knowledgeable, friendly service and good value. Thanks!
We were in need of some help finding just a hose and floor accessories for a small room that we could add to our central vac system. I sent an email and got a response even before the store opened. After a few emails back and forth the products were in the mail that day.I have just opened the box and I am very impressed with the priducp that was sent. It is perfect for what we need.So, excellent service and product.Thanks so much for all your help!!
Yesterday I took my vacumm in as it was spitting out tuffs/balls as I was vacuuming. (I have two cats....and need a good working unit). I brought it in and Wes said he'd get it working like new. Now where have we heard that before right.....🙉?? Today when I went in to pick it up as it was ready....I did not recognize "Elvis 😎"....it was like new...I couldn't believe it was my vacuum!!! I couldn't believe my eyes....I went home and had to try it out...and I was not disappointed......it is just like new. 🤗🤗 I share this as many of you have shared your experiences...of which has aided me in the right direction, had me avoid a potential less than ideal experience, and saved me time in doing my own searching. So if you are looking for a great place to have your vacuum serviced....I highly recommend "The Vacuum District". ***** 5 Stars out of 5
I hade a problem with my vacuum head
I tried to fix it myself. I made it worse and Wes fixed it right away.
Very knowledgeable. Took apart my previous vacuum to inspect it and showed me the issues which had caused it to fail. Asked good questions and gave recommendations with absolutely no sense of urgency to purchase immediately.

Carries a good range of quality products, including some made in Canada. I did purchase a machine suited to our needs (which are not top-of-the-line). Wes, the owner, gave me a large bag of fittings I might need to complete the installation - simply asking me to return whatever I did not use.

I don't buy many vacuums but when I do I will be back.
After installing new Mohawk SmartStrand carpet we realised like many people that our older Dyson was near impossible to push on this dense carpet. After searching around I found a suitable vacuum and contacted the Vacuum District to see if they carried it. I was very impressed with the professionalism and support right out of the gate ( I received a phone call from Wes providing me with information on a day they were closed!).

Throughout the entire process the Vacuum District was very helpful and demonstrated a clear commitment and passion to their work and the business with a core focus on customer service - a rare find in any business this day and age. Long gone are the days from a dirty, small, packed store in an ageing mall as the Vacuum district store is the exact opposite. It's modern, its organised, and designed to help the consumer (how novel!). This is my 1st time making a purchase from a vacuum store and can clearly recommend the Vacuum District without hesitation.
I was super impressed with the store, staff and repair service! Thanks for getting my Dyson back to new!
I got a Dyson for my birthday! Thank you for helping the hubby with our purchase! I love it!
The owner Wes is very knowledgeable and extremely friendly. Not only do they sell vacuums and all accessories they sell quality laundry and floor cleaners. Thrilled to support our local businesses.
Awesome customer service great shop and the best prices